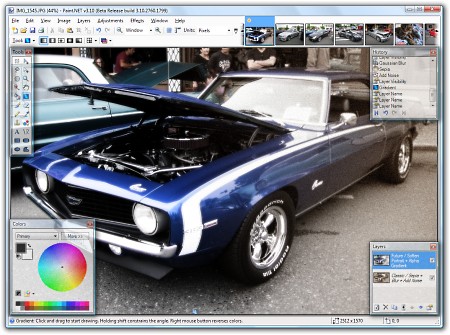 I stumbled upon Paint.net the other day and was highly impressed with this piece of FREE software.
Unlike Microsoft Paint, this is a different and much more powerful piece of image editing software.
You can work with layers, apply gradients, manipulate image and canvas sizing and many other of the necessary cool features that Photoshop has.
Obviously it doesn't have the super features that Photoshop has but Paint.net is a great for the standard image and photo tweaking stuff to satisfy anyone who isn't a professional graphics designer and it won't cost you anything to do it.
Find out more at www.GetPaint.net